WEEK OF JULY 19, 2021
July 19th, 2021 by Jim Field
FOR SALE: 20″ Poulan mower, 4 hp Briggs & Stratton, adjustable wheels $125; load binder (quick binder) $75. Located in Hamlin. 712-304-4998.
WANTED: Good used Yamaha moped, 50cc; FOR SALE: John Deere riding mower, STX38, Kohler motor, 12.5 hp, good clean mower. $575 cash. 712-249-6835.
FOR SALE:  Baby Trend Sit N Stand Double Stroller – Nice and clean – comes from smoke free, pet free home. Absolute excellent condition.  Some are more deluxe built than others. – $90Call 515-943-6471 (Exira).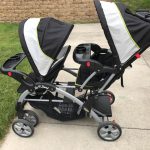 MULTI FAMILY GARAGE SALE: Friday, July 23rd 4-7:30 pm and Saturday, July 24th 9 am – 1 pm, 1612 Lomas Circle in Atlantic. Kids & adults clothing and furniture, home items and lots of misc.
FOR SALE:  Wicker Loveseat with cushion.   $65 If interested please call 712-249-2823.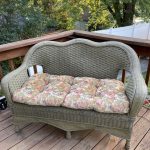 FREE:  Gooseberries, picked and frozen.  In Anita.  Call 712-250-1418.
FOR SALE:  Hats and ball caps of all kinds for $1 each.  Shot glasses of all kinds for $1 each.  Bass Pro Fry Kit, asking $25.  Call 712-250-0066
WANTED: Canning jars. 712-420-3016.
FOR SALE:  We replaced the front entrance door of our home.  The door and frame is a 36 X 80 inch, with a glass side lite (can be removed if not wanted or used.  Also included is the storm door – wood in great shape, has screen and storm window.  Rather than trashing it – thought some one could make good use of it.  $25.00 for both.  Call 249-0900.  Leave message if not answered.
FREE:  a full-size couch, light gray, in good shape.  Was left in a rental home.  You pick up and haul.  Call 712-783-4476 and leave a message.
FOR SALE:  Used golf balls, several brands. $12 to $18 per dozen. Call 712/254-2930 if no answer please leave a message.
WANTED:  Looking to buy a 32″ or 47″ flat screen TV w/remote. Could also use some help setting it up and would pay for the assistance.  Call 712-243-2860.
FOR SALE:  Frigidaire AC.  Used 1 summer…..great condition….$175.  712-254-3267.  SOLD!
FOR SALE:  ON HUB..TP LINK Router…works great…just don't need anymore 6 months….New $75… Sale for $30.  712-254-3267.
FREE:  to a good home….2 orange kitties that are brothers..prefer together names are Thunder and Lightning….they need lots of TLC.  Also their half sister Missy, Gray and White striped…..loves being petted but doesn't like to be picked up is all…prefer no other kitties in family.  712-254-3267.
FOR SALE: 1953 Ford pickup, all there except motor & transmission, bill of sale, no title. $800. 254-3553.
FOR SALE:  Four 235/80/R16 12 ply trailer tires ( less than 2,000 miles) for $200.  40 steel posts for $1.00 each.  8 U-channel corner braces for $5.00 each.  A 16′ red pipe gate for $50.  A 12′ green pipe gate for $50.  A 12′ heavy black corral gate for $75.  Located in Audubon, call 712-579-6068.
FOR SALE:  Computer desk for sale in Atlantic. Asking $25 you move. Text 712/254-3863.  SOLD!