WEEK OF JULY 5, 2021
July 5th, 2021 by Ric Hanson
FOR SALE: Small baby crib, 2 ft x 3 ft with mattress, good for a grandma. $35 obo. You pick up and haul. 712-254-0217.
FOR SALE:  2004 Chrysler Town & Country mini van.  224,000 miles, well-maintained.  Asking $1,000.  Call 712-249-5650.
WANTED: Someone to make small alterations to several pieces of clothing, nothing major. Ask for Jack. 712-249-8750.
FOR SALE:  Stroller –  Chicco (brand name) Cortina 30TS (model) – Can be used for infant or toddler. Very good condition. Padding has been washed so all is nice and clean. Comes from smoke and pet free home.  Features: Adjustable back rest and adjustable handles. Has two-position leg support. All wheel suspension.  Stroller is a full frame.  – $90  — Call 515-943-6471. (Exira)
FOR SALE:  Sansui 32" TV. Works great. No remote. $20.  Call 712-250-0266.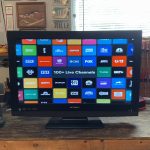 FOR SALE:  8000 BTU Frigidaire Air Conditioner $200.  Works good but too small for my house.   It's still in Window until Friday so can be checked out that it works. Has a remote also.  712-254-3267.
FOR SALE:  TP Link built for Google On Wireless Router, $25… Works great!  Used for 6 months.  712-254-3267.
WANTED:  Looking for a house to rent Anywhere in Cass County For 1 Person.  Rent to own if right place.   Have cats but kept very clean.   712-254-3267.
WANTED: Good used, zero turn mower, 48-52″ deck. 712-249-8225.
FOR SALE: upside down tree trunk with roots going up and various types of tree slices topping off each root. Asking $350. Also, I have 5 walnut slices for sale.  Asking $20 each.  Call Tim at 712 249 9242 leave voice mail.
FOR SALE:  Jayco lite RV trailer, One half ton towable 21.2 foot like new 2016 RV. Full queen bed, couch, dinette , full kitchen, porcelain stool and stand up shower.  TV, CD player, stereo near new tires and much more.  Everything works as it should and comes with a good load leveling/sway bar hitch.  $15,500. Located in Anita, Iowa Ph: 712-249-0947.  SOLD!
FOR SALE:  International Farmall B tractor with belly mower, make offer. Call 712-420-3016.