WEEK OF MAY 17, 2021
May 17th, 2021 by Chris Parks
FOR SALE: Bentley grandfather clock, 61″x12-13″ wide; 73 pie tins 8″ & 9″ and 19 cinnamon roll tins. 243-7706.
FOR ADOPTION:  Kittens, call 712 579-1981
FOR SALE:  LG Brand Window Air Conditioner (Model LW1510ER) – 15,000 BTU, 110  volt with remote control.  Energy Star Rated.  It is a few years old but still like new as only been used 15-20 days.   For more information, call 515-943-6471. Located in Exira.  Price – $350.  SOLD!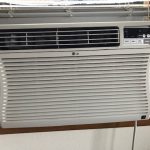 FOR SALE:  Wedding items: 23 floating candles-$10, 35 8 ft table runners-$35 or $1 each, 1 bucket of gems $5, purple petals-$3, candle holders- 18 smooth 36 bumpy- $1 each, Thank You banner- $5, Cards and gifts sign-$5. Please contact 712-304-1869 for questions and pictures.
WANTED: Sections of cattle panels. Call 712-249-4426
FOR SALE: Cub cadet rear tine tiller, large one, runs, like brand new – $400; an older Ariens riding mower runs, needs some work – $250.  243-4914
WANTED:  Looking to buy a 32″ or 47″ flat screen TV w/remote. Could also use some help setting it up and would pay for the assistance.  Call 712-243-2860.
FOR SALE:  Have a jazzy elite ES power chair for sale, euro is showing two codes, I need to sell it as I don't need anymore.  Asking $1,000.  Call 318-455-6747.
WANTED:  someone to sharpen saws, including circular saws.  Call 712-243-1166 and leave a message if there is no answer.
FOR SALE:  5 walnut tree slices 12×1 in cookies.  Great for weddings, arts and crafts, gifts, or special Occasions.  Call 712 249 9242 and leave a message.  I will call you back asap please.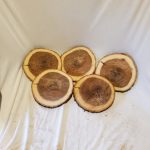 FREE:  A pair of rear tractor tire inner tubes, size 13.6 x 28″. Call or text at 712-249-0500.  CLAIMED!
FOR SALE:  Swivel rocker $25; Small recliner $25; Sofa $40.  Call 712-563-2039.
FOR SALE:  Black and Decker 20" Electric Hedge Trimmer.  $15   Please call 712-254-7989.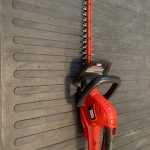 FOR SALE: Tree slice end table. Finished with hairpin legs. Asking $125 or best offer. 2 good sized tree slices for sale $75/each or $100 for both. Great for weddings and special occasions. Really nice wood slab/tree cookie for sale for $50. It's a great conversation piece or used at weddings or special occasions. Call Tim at 712-249-9242 and leave a message and I'll respond ASAP.
WANTED: Looking for a 1989 Chevy Scottsdale pickup, 4.3 motor, no air conditioner, need parts, wiring harness. Call 712-304-4851.
FREE: Small amount of scrap wood. Would work for projects. On curb at 510 Oak Street in Atlantic.  CLAIMED!