WEEK OF MAY 10, 2021
May 10th, 2021 by Jim Field
FOR SALE:  Coleman 22 ft power steel swim vista series ll. 52 inches deep.  Includes pump-ladder-filter and cover.  Brand new $900.  712-249-7151.  SOLD!
FOR SALE:  17″ x 16″ x 1″ cedar end table.  Wood legs, hand made. Asking $75 OBO.  Call Tim at 712 249 9242 and leave a voice mail and I'll get back to you ASAP.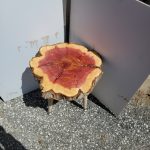 FOR SALE:  Posting for someone else, they have 5 little Blue Heelers, Pit puppies.  They want $50 each. They are 9 weeks old.  If anyone is interested in them text my number 712-249-4086 and I will get your info to them.
FOR SALE: Lift chair $50. 712-243-4914.
WANTED:  Looking to buy a 32″ or 47″ flat screen TV w/remote. Could also use some help setting it up and would pay for the assistance.  Call 712-243-2860.
GARAGE SALE:  Two Family Garage Sale,  Friday, May 14 from 2:00 pm to 8:00 pm & Saturday from 9:00 am to 12:00 pm.  Tools, Dining room table with two leaves & five chairs. Leather couch, glider rocker, Ashley coffee table, computer desk, Craftsman self propelled mower, Fabrics, Old sleds, Old Windows ,Bird houses. Primitives, Barn Board cabinets.  ANTIQUES: Double Tree, Wooden hand saw, Cedar Chest, Christmas decorations & Much much more.  208 W Odense & 102 S. 2nd St. Kimballton, Iowa.
FOR SALE: Front tine rotor tiller, 3 hp. $50. 712-243-4914.
FOR SALE:   LG Brand Window Air Conditioner (Model LW1510ER) – 15,000 BTU, 110  volt with remote control.  Energy Star Rated.  Still like new as only been used 15-20 days as it has been in a house not lived in.  For more information, call 515-943-6471. Located in Exira.  Price – $350.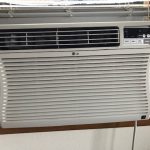 FOR SALE:  Prestige Pressure Cooker. New, never used, 12 Liter. $70.00 cash only.  Ninja Processor/Blender, new, never used or taken out of box, 1200 watt, DUO 2 functions, 1 base. $125.00 cash only.  If interested, or more info, call or text 701-240-8190.