WEEK OF APRIL 12, 2021
April 12th, 2021 by Jim Field
FOR SALE: Lift chair, works fine $50. 712-243-4914.
FOR SALE:  Beer signs, 2 beer trays and a beer light. Call or text 712-249-2905.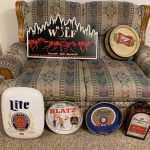 FOR SALE: Collection of 33 1/3 RPM vinyl records. The Greatest Band Era 1936-1945 and Down Memory Lane – 65 years of song hits. 712-268-5513.
WANTED:  2-wheel lawn mower dump cart, prefer Cub Cadet or John Deere.  Call 712-254-2500.
FOR SALE:  a 20″ Snapper self-propelled lawn mower with Briggs & Stratton engine, works just fine, asking $125.  And, a heavy duty 1/2″ air impact wrench that works just fine for $50.  Call 712-304-4998 in Hamlin.
FOR SALE:  One sheet 4′ x 7′ x 5/8″ fire resistant drywall – $6.50.  One Galvanized Steel Window Well for a basement window.  It is 16 1/2 high with 37″ diameter opening – It wouldn't work for the opening we had.  Like new – $18.  Items are located in Exira.  Call 515-943-6471.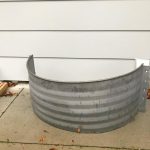 FOR SALE:  Invacare Electric Hospital bed with tripod, less than 1 yr. old.  Foam topper.  Comes with set of sheets.  Like new condition.  $500.  Call 712-243-2632 or 249-0254.  NO LONGER AVAILABLE!
FOR SALE:  Permobil Black Scooter.  Approximately 2 yrs. old with charger.  Elevates and arm swings out.  Includes owners manual. $900. Call 712-243-2632 or 249-0254 and ask for Pat.  NO LONGER AVAILABLE!
FOR SALE:  2010 Grand Caravan SE.  Silver with 106,427 miles,  Style SV with manual lift, minor rust, electrical adjustment lever if not used frequently.  Safety locks for wheelchair, removable front passenger seat, 6 cylinder, flexible fuel, carry rack, clean interior, in great shape.  Call 712-243-2632 or 249-0254 and ask for Pat.
FOR SALE:  an antique grain grinder. if interested call 712-249-3816.  SOLD!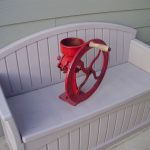 FOR SALE:  hardware scale, make offer. 712-249-3816.  SOLD!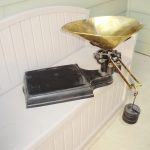 FOR SALE:  Tractor, baler and tiller. Baler has all brand new parts in bale chamber and has baled less than 1,000 bales since new parts, and tractor has factory electronic ignition. Willing to take the best offer on each item. Call is 712-243-3853.
FOR SALE: Piano $250; older bike with basket, used for yard ornament $60. 712-243-2880.
WANTED: Someone to do tilling, easy access Atlantic lawn 25 sq ft. 712-249-2383.
FOR SALE: small lift chair $50; washer and dryer set $50; table with 6 chairs – FREE. 712-243-4914.
FOR SALE:  Ariens ZTR mower with 34″ cut, new battery, works fine and has been serviced.  Asking $600.  Call 712-243-2493.
FOR SALE:  Family dome tent, 12′ x 10′, sleeps six, with bag, $30 SOLD!  28′ aluminum extension ladder, $100 OBO.  Wheelbarrow, like new, $20 SOLD.  Call 712-249-8667.
FOR SALE:  Pair of Wolverine Men's size 12D steel-toed work boots, $10.  Pair of older Carhartt bibs, size 34/32, $10. Call 712-243-2860.
FOR SALE:  Mr. Heater-Kerosene Heater, 75,000 BTU, comes with approx. 3 gallons of Kerosene.  Like New  $150 o.b.o.  712-250-0266.
FOR SALE:  John Deere Aerator, $150.  John Deere De-Thatcher, $80.  Call 641-742-3396.
FOR SALE:  a 1900 oak antique double bed, has high headboard with carved details and has the foot board and the wood sides plus a metal box springs, make offer, very beautiful, call 712-307-0879.  SOLD!
FOR SALE:  Queen size bed, $50.  2 small recliners, one blue, one green striped, $40 each.  Call 712-563-2039.
FOR SALE:  We have a lift chair for sale. Used very little. $150.00.  Call 712-764-6464.  SOLD!
WANTED:  somebody to dig up shrubs and haul away..easy digging, 243-4132.