Atlantic finishes strong to move past Creston
February 22nd, 2021 by Chris Parks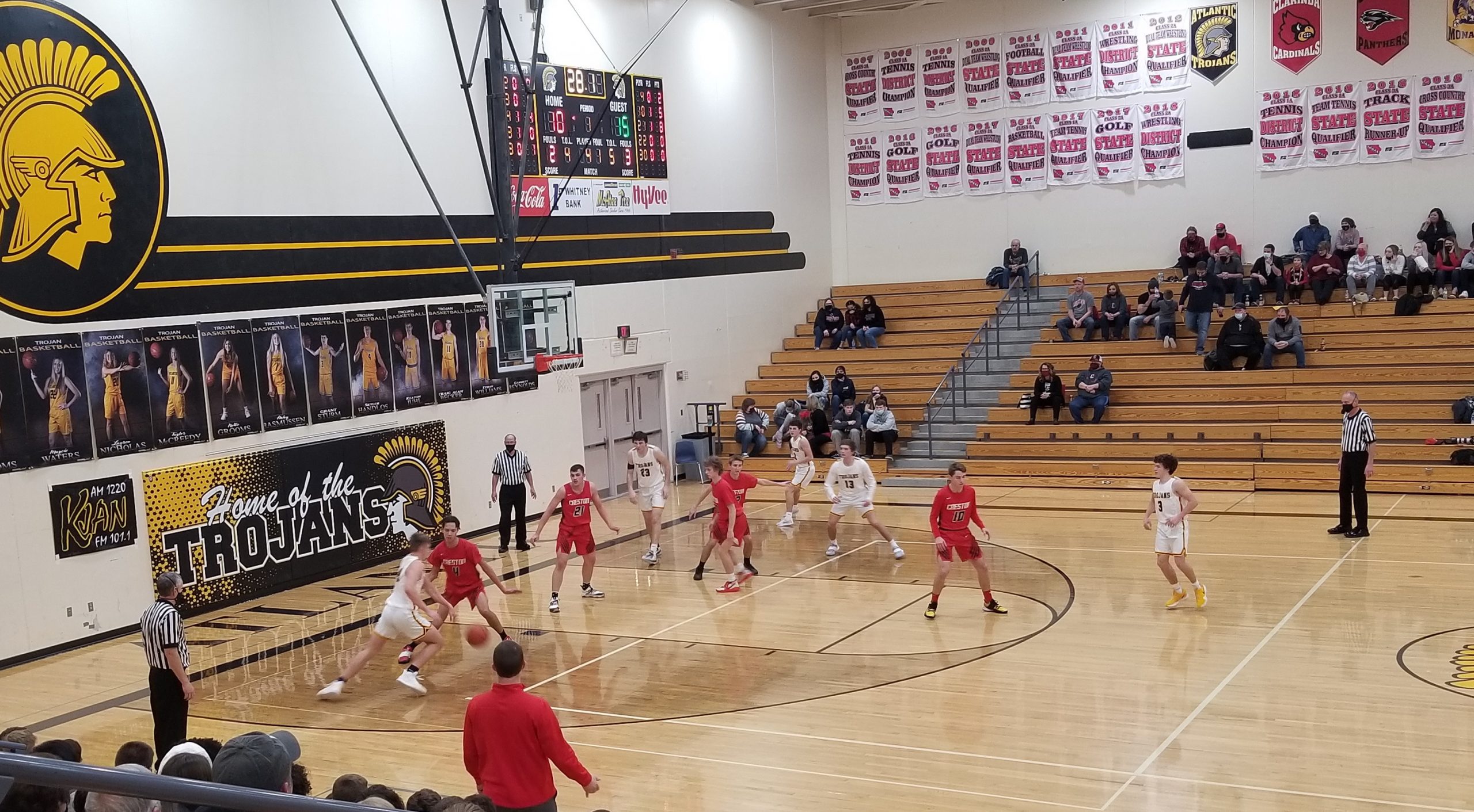 Atlantic outscored Creston 16-9 in the fourth quarter and grabbed a win in a Class 3A Substate 8 Quarterfinal 53-47 on Monday night.
Creston jumped on top early and led 13-8 at the end of the first and 29-25 at half. The Trojans got the first two buckets of the second half to grab their first lead at 30-29. The lead see-sawed back and forth for the rest of the way. Grant Sturm and Ethan Sturm hit big threes early in the 4th to put Atlantic on top and Grant came up huge late at the foul line. Sturm stepped to the line with Atlantic up one and nailed two free throws in the bonus to push the lead to 3. He proceeded to hit 3 more straight free throws to help Atlantic seal the win.
Skyler Handlos had 14 of his game high 19 points in the first half to pave the way. Ethan Sturm had 9 and Grant Sturm had 8. Atlantic improved to 13-6 on the season and earned a trip to Glenwood to face the Rams in the Substate Semifinal on Thursday night at 7:00 p.m. Glenwood took down Clarke 75-48 in their Quarterfinal game.
Creston was led by 11 points each from Colby Burg and Evan Bruce. The Panthers close their season with a 10-10 record.
Listen to Atlantic Head Coach Jeff Ebling's postgame interview below.
Podcast: Play in new window | Download (9.4MB)