Clarinda scrapes out road win over Atlantic boys
January 12th, 2021 by Chris Parks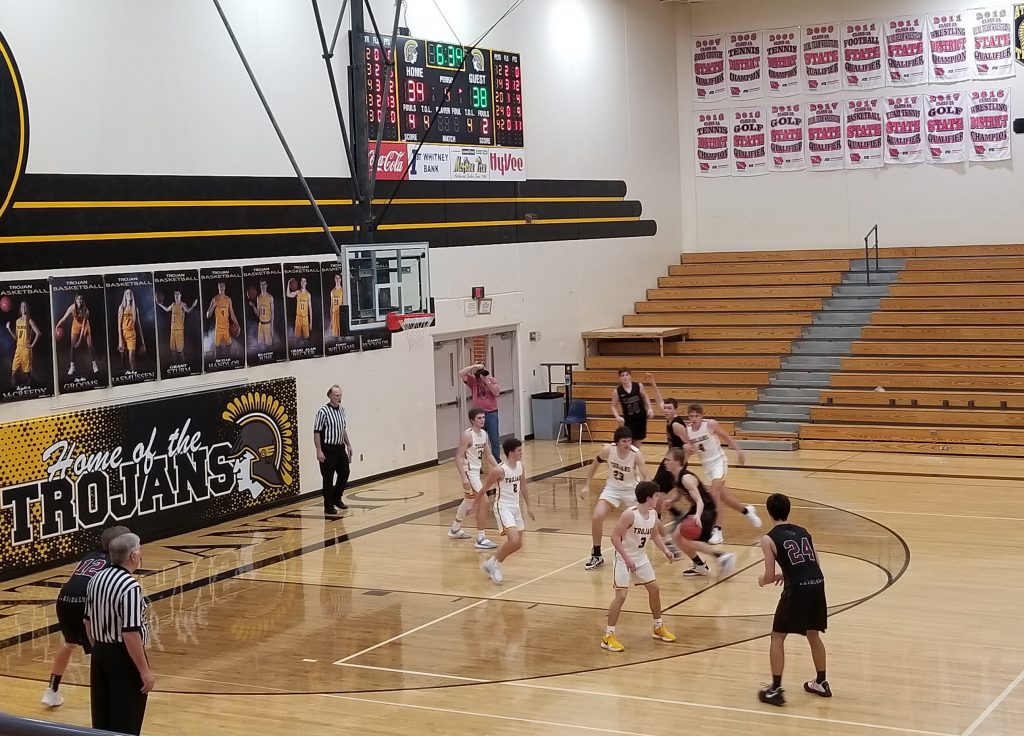 The Clarinda Cardinals picked up a road win over Atlantic on Tuesday night 56-44. Atlantic built an early 7 point lead in the first quarter but Clarinda cut the edge to 2 by the end of the first at 13-11. The Cardinals then grabbed the lead early in the second and never trailed the rest on the night. It was 24-21 Cardinals at half and 38-32 at the end of the third. The Cardinals built the lead up to 11 early in the fourth but the Trojans did claw back within 4. That's as close as they would get though as Clarinda got a couple of nice run outs late to seal the victory.
Grant Jobe led the Cardinals with 18 points including some big fourth quarter free throws. Wyatt Schmitt and Michael Shull each dropped in 12 as the Cardinals improved to 7-5 on the season. They will welcome in Sidney on Thursday and travel to Shenandoah on Friday to close out the week.
Atlantic was led by 16 from Skyler Handlos and 13 from Dayton Templeton. The Trojans drop to 3-5 on the season and will next up host Harlan on Friday. We'll have coverage of that game on KJAN.
Watch the full replay of Tuesday's game HERE.