Elevated Grassland/Field Fire Danger today! (10/16)
October 16th, 2020 by Ric Hanson
Area Counties: Sac-Crawford-Carroll-Audubon-Guthrie-Dallas-Cass-Adair-Madison-Adams-Union-Taylor and Ringgold…
...Elevated Fire Danger Again Today…
Gusty west to northwest winds of 15 to 25 mph with wind gusts in excess of 40 mph will develop later this morning and persist through this evening. Relative humidity values will fall into the
25 to 35 percent range by this afternoon.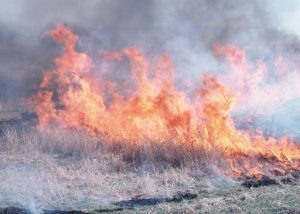 These weather conditions combined with curing grasses and the crop harvest across the state will lead to an elevated fire danger today. Any fires that ignite could spread quickly under these conditions especially in cropland. Burning is not recommended under these conditions.