WEEK OF AUGUST 3, 2020
August 4th, 2020 by Jim Field
GARAGE SALE:  Friday afternoon and Saturday morning, 4-7 and 8-12. Address is 1609 East 22nd Street. Atlantic Iowa.
WANTED:  Aluminum 16 foot car hauler and a dish 3 LNB antenna.  Call 712 249-5467.
FOR SALE: 1) Adult Tricycle w/ basket. $200 OBO. 2) Collection of Star Trek DVD's. The full original series, all of the motion picture collection, and the 3-movie Star Trek Beyond collection. All of them for $150 OBO. Call 407-223-9056.
NEEDED:  Individuals to dismantle & remove metal shed. Take to recycle & keep the recycle $$$. Current price of 1.75 per pound.  In Atlantic.  Call 712-389-4321.
WANTED:  Looking to rent a camper for family reunion August 13, 14, 15th.  Call 712-249-3177.
YARD SALE:  401 Pioneer Avenue in Wiota on Friday, August 7 from 1:00 pm to 7:00 pm and Saturday, August 8 from 9:00 am to 5:00 pm.  New toaster oven, new Kitchenaide mixer, lots of books, lots of craft items, coffee pots, lots of miscellaneous, lots of tools a metal bender and chop saw with stand.
FOR SALE:  2 walnut tree slices would make a nice end table/plant stand, plaque, or serving tray. Asking $20 each. Call Tim at 712-249-9242.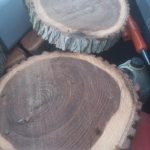 FOR SALE: 2001 Ford F350 with long box, diesel, v8, automatic, 4×4, brand new tires, no dents, runs nice. $12,000. 712-323-4890. SOLD!
FOR SALE:  525 John Deere lawn mower, it turns over but won't start. Needs belt. $250.  Call 712-304-2819.  SOLD!
FOR SALE:  OBD2 Scan Tool. Diagnose engine issues, Clears Check Engine Lights.  Brand New, Never opened. $15.00 712-250-0266.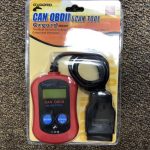 FOR SALE:  31in. Diameter 4 in thick oak tree slice. Asking $30. It would make a really nice coffee table. You could slice it in half and have 2 of them. Call Tim at 712-249-9242.