WEEK OF AUGUST 17th
August 17th, 2020 by Jim Field
WANTED:  a source of comfrey leaves.  Call 712-250-1418.
FOR SALE:  2 end tables and matching coffee table with glass top in good shape.  Asking $60 for the set.  Call 712-250-0940.
FOR SALE:  Craftsman 10-inch radial arm saw on stand,  $100 or best offer. (712) 249-5290.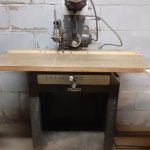 FOR SALE:  21 gear Red Trek MultiTrack 730 bicycle – always housed inside.  Includes rear view mirror, Cat Eye, bicycle bag, kick stand, water bottle cage.  Asking $400 cash.  712-249-1659.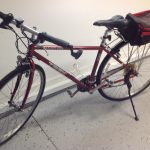 WANTED: Eagle- and Wolf-design plates (the painted kind you hang on the wall for display). Call 712-254-0414.
GARAGE SALE:  Located at 604 East 4th Street in Atlantic.  Saturday, August 22 from 8:00 am – 5:00 pm and Sunday, August 23 from 8:00 am – 12:00 pm.  Fishing equipment, tools, crocks, lanterns, toys and lots of miscellaneous.
FOR SALE:  One sheet 4′ x 7′ x 5/8″ fire resistant drywall – $6.50.  Wind Shield Vent – Excellent condition – $20.  One pair of engine rear guards for Goldwing 1500 – Like new – $100 (Honda OEM). Taken off a '99 when it was tricked in 2000.  Items are located in Exira.  Call 515-681-5997.
FOR SALE:  Heavy duty 1/2″ air impact wrench, works fine, $50.  Heavy duty load binder, screw type with ratchets and hooks, works fine, $45.  Call 712-304-4998 in Hamlin.
FREE:  I have three female kittens, tortoise shell colored to a good home. They have been vetted and are 13 weeks old. Theses girls were a kitten rescue due to one having been attacked and injured at around 3 weeks of age. They were hand raised and are very tame and loving. They can go as a group or separate but need to be inside kittens. One kitten has had surgery to repair her injury and is fully recovered. She is missing one eye and her other eye is damaged but if you didn't know which kitten she was you would never guess she had anything wrong with her. These girls would make great emotional support animals.  If you could open your home to one of these lovely ladies please give us a call 712-254-2351.
WANTED:  a refrigerator/freezer that is good, clean and works.  Call 712-789-9798 in Hamlin.
FOR SALE:  Welding Helmet and 200 Watt Car/Truck Power Inverter.  Both in very good condition. $10 each.  Call 712-254-7989.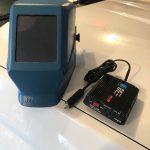 WANTED:  lids for 2 1/2″ Ball canning jars.  Call 712-249-0900.  FOUND!
FOR SALE:  SSL Edge car amplifier, 1600 watts.  Asking $40 and will give you your money back if it doesn't work.  Call 402-506-0787 in Lewis.
FOR SALE:  Round Bar Height Patio Table, 42″ tall, 24″ diameter.  Excellent Condition. $25.  Call 712-250-0266.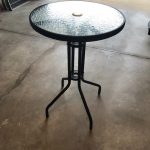 WANTED:  canning jars.  Call 712-420-3016.
FOR SALE: 2007 Cadillac DTS. Runs good but needs some work. 175,000 miles. A small dent. White w/a black vinyl roof and black upholstery. $1,000. Will consider trades. Call 712-323-4890.  SOLD!
FOR SALE:  Radial Arm Saw: DeWalt 770 10″ Deluxe Powershop $100, Treadmill: Gold's Gym Trainer 480 $100, call 712-254-3282.
FOR SALE:  utility trailer, 7 1/2′ by 5 1/2′, asking $610.00 cash.  Call cell 712-254-0505 located at 402 Hazel St. in Atlantic.