WEEK OF JULY 6, 2020
July 6th, 2020 by Jim Field
FOR SALE:  I have this 19 x 4 x 19 tree slab table that I'll let the first buyer have for $30. Call Tim at 712-249-9242.
FOR SALE:  John Deere straight shaft weed eater, starts and runs well, $75.  Also, two 1/2″ air impact wrenches that work well for $45 each.  And, a King drill driver, 14.5 volt with charger and extra battery, $40.  Call 712-304-4998 in Hamlin.
FOR SALE: Iris rhizomes. $3 apiece. 12 different colors to choose from. 712-249-1453.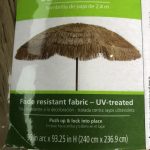 FOR SALE: Brush bumper for 2001 Ford pickup – $200; Firewood, $15 a pickup load. 712-323-4890.
WANTED:  someone to strip and refinish a chair.  Call 712-254-6255.
WANTED:  Slim/skinny dresser, at least 4 drawers, to fit in a closet and 4-6 drawer dresser, regular size. Text 712-249-2994.
FOR SALE: Snowblower. $20 OBO. Call 712-254-3473.
FOR SALE:  I've got a 20″× 3″ x 19″ slab of what I think is elm wood I made into an end table Or plant stand. 3 iron hairpin legs on it asking $40. Please call Tim at 712-249-9242.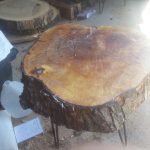 FREE:  42″ round oak table with tile top.  Call 712-254-9082.
FREE: Zenith 25″ color tv, wooden console. w/ remote. Call 712-243-2860. Located in Atlantic.
FOR SALE:  Have 2 two 18″×2″ walnut tree slabs for sale. $20 ea.  I have 2 of these tree slices which would make an excellent end table or plant stand. Asking $10 each.  Call 712-249-9242 ask for Tim.
FREE:  White framed metal combination storm windows 2 ….36" x 38" and 4….28" x 55".  Also, wooden framed single pane windows 8….27" x 28" and 4….19" x 36".  Call 712-249-6880.
FOR SALE:  Serta memory foam mattress, box springs and bed frame King Size.  We got in 2012.  Asking $200.00.  Call 712-249-1939.
FOR SALE: Premier lofted shed barn, 12×20′, 1 year old in August, 9′ roll down garage door, red with white trim. $5,000. 712-326-1224 (Atlantic)