WEEK OF JULY 27, 2020
July 27th, 2020 by Jim Field
FOR SALE: 2 window AC units. One is an 18,500 BTU, 220V unit for $125. The other is a 10,000 BTU, 110V unit for $100. Both have remotes with them. Call 712-249-4356.
FOR SALE: A new pair of H&H brand, size 13-D Cowboy boots. Asking $20. Call 712-243-2860. SOLD!
FOR SALE:  HO Bachmann train set—68 piece set with diesel engine with working lights. Comes with 4 additional cars, oval track, and some accessories listed on the box. This train was set up and ran around the track a few times and then boxed back up. Just didn't play with it. It was $130.00 new and I would like to get $100.00 for it.   Some additional accessories for sale as well.  Call 712-249-5206 if interested. SOLD!
FOR SALE:  I have a 19″×2″ maple tree end table/plant stand for sale. $150.  Call Tim at 712 249 9242.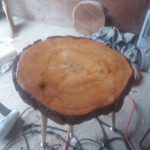 FOR SALE: Brand new 25′ heavy duty jumper cables. $40. 712-243-2860 in Atlantic.  SOLD!
FREE:  one black kitten. He is 3 months old and weighs three and one-half pounds. He has had a vet check including recommended vaccinations. Uses a litter box, very playful, loves people. Call or text 712-254-2254. FOUND HOME
FOR SALE:  Handmade tree slice end table/plant stand. Made of oak, about 19 inches diameter and 22 inches tall. Asking $50.  Call 712-249-9242.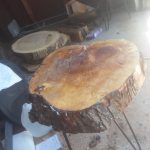 WANTED:  Someone to sharpen knives.  Phone 712-243-3129.
FOR SALE:  I have a washer and dryer for sale, both work great, $200 will take both – SOLD!, Glass Cabinet, needs cleaned, has extra shelves, $200;  upright freezer, like brand new, $250 SOLD! for it, if interested in any item call or text 865-963-7499…Anita area….cash only.
FREE:  You have to see for yourself, moving sale and everything…yes everything is free, come see, go thru the bags, there's furniture, dishes, collectibles, lot and lots of stuff, 207 Michigan Ave, Anita, Iowa, everything is outside, no entering home, and keep checking as more will be put out until all is gone or all is hauled away.
FOR SALE: 2007 Cadillac DeVille, runs like new $800 obo or trade; 3 tool boxes for back of truck, $50 each. 712-308-1588.
FOR SALE:  Nice, 26' older Jayco 5th wheel camper with gooseneck conversion.  Very good condition, everything works, and ready to go.  $3500   Call 712-249-1751.
FOR SALE:  2 Sears Craftsman push mowers Both need work, won't start. 5 or 6 years old Make offer. 712-254-0217.