WEEK OF MAY 4, 2020
May 4th, 2020 by Jim Field
FOR SALE:  I have a handmade basswood plant stand with a metal base I'm asking $35 for. Please call 712-249-9242 ask for Tim.
FOR SALE:  3 tires 80% tread prime well Valera AT 265/70R/17, asking $20/each.  Call 712-250-1005.
WANTED: Female rat terrier puppy. 641-740-1327.
FOR SALE:  an oak tree slice end table with a spiral metal base. I'm asking $100. Please call 712-249-9242 ask for Tim.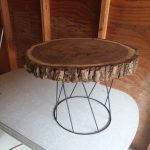 FOR SALE: Brush bumper for a Ford F-150. Also giving away firewood. Call 712-323-4890.
FOR SALE: 1) 2 sets of golf clubs. One set is Northwestern brand the other is Delta, both are right-handed and include woods, irons and putters. $50 each set. 2) 2 pair of brand new golf shoes. 1 pair are size 13M Footjoy. 1 pair size 12/13 Wilson white. $10 each pair. 3) 1991 Ford Lariat 1/2 ton 4WD, manual transmission, brown metallic with new tires, brakes, belts, hoses, leaf springs, starter/alternator, thermostat, new head, muffler, tail pipe and tailgate. Asking $2500. Call 712-243-2860.
FOR SALE: 3 section hand pole trimmer with rope and saw blade. Asking $25. Call 243-2860.
FOR SALE:  Brand new 6 panel solid oak interior door.  Right hand. 36″W 82 1/2″ H. Satin nickel hinges.  Lists for $190.  Make an offer.  Call 712-254-9154.
WANTED:  a working electric dryer. Please email ss@cambridgelawfirm.com.
FOR SALE: Tire mounted/balanced on a steel wheel, approximately ½ tread.  Brand is: "Tour Plus".  Size is: 215/60/R16.  Price: $25.00.  Phone: 712-249-7187.
FOR SALE: Troy-Bilt tiller. 8HP, industrial commercial engine, very good shape, 22″. Comes with manual and hiller attachment. Tuned up recently by a local professional. Original style Troy-Bilt, not newer cheaper knock offs. $500. Call 402-980-4353 (Cell) or 712-243-2250 (Home with answering machine). SOLD!
WANTED:  metal garden water can in good condition. 712-250-1005.
WANTED: Washing machine. Top load with agitator. Call 712-254-3878.
WANTED: Garden tiller. Something in good shape or fixable. Call 712-769-2426 (Home) or 605-651-3135 (Cell).
FOR SALE:  Acreage sprayer, 110 gallons, PTO Hydro pump with max speed of 1000, total footage on booms is 20′, with new hoses . It is in good condition and everything works. $175.00 cash.  (Tractor not included).  Call 417-876-7103 if interested or if you have any questions. (Kimballton area).  SOLD!
FOR SALE:  1998 Jayco 30′ camper.  Asking $4,600.  Call 712-268-2609.
FOR SALE:  Two 1/2″ Ingersoll-Rand air impact guns in good condition, asking $45 each.  6000 BTU 110 volt window air conditioner with remote, asking $75.  Ryobi electric weed eater, asking $25.  Call 712-304-4998 in Hamlin.
FOR SALE:  Bedroom, dining room and various other pieces of furniture.  Call 402-658-8073.
FOR SALE:  White River Lost Lake open front overalls, asking $50.  Creek Company float tube fins, fits boot foot or stocking foot waders, asking $25.  Bass Pro Shop fish fry kit, 58,000 BTU.  All prices negotiable.  Call 712-250-0066.
WANTED: Mowing jobs, smaller yards, just has a push mower and weed eater, $10-$20 a yard. 712-243-2860.