WEEK OF MAY 25, 2020
May 24th, 2020 by Jim Field
FOR SALE: Nightcrawlers. $1.50 per 18 count. In containers, like what you'd get at a store. Located in Lewis. Call 402-506-0787.
FOR SALE:  New.  2 patio chairs.  As pictured.  $54 for both chairs. (712) 254-9154 in Atlantic.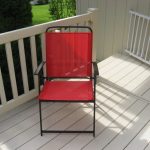 FOR SALE: 1998 Jayco Eagle camper. Always been stored in a shed, out of the elements. Excellent condition. $4,600. Call 712-268-2609.
FOR SALE:  We have 3 baby goslings for sale $8 each.  They were hatched on the 24th.  They are the white geese the farm stores sell. We are located SE of Hamlin.  Call 304-0179.  SOLD!
FOR SALE: Large patio umbrella. Green with white stripes. Has it's own stand. Always kept in the garage so it's really never been wet. $20. Call 712-762-4480. SOLD
FOR SALE:  Amana electric dryer in excellent condition.  Asking $150.  Call 712-254-6036.
FOR SALE: 2003 Monte Carlo, runs and works fine. $1,000. SOLD. 1999 Ford F-150 with Titan V-8 and 4WD, asking $2,000. 712-323-4890.
WANTED:  someone to remove two bushes.  $20 each or will negotiate.  Call 712-254-9082.
WANTED:  Mowing jobs, smaller yards, just has a push mower and weed eater, $10-$20 a yard. 712-243-2860.
FOR SALE:  1) Small Weber gas grill, $20. 2) Pentax 35mm camera with 50mm lens and zoom lens. Good shape, comes with case and flasher. $100.  Call 243-2860.
FOR SALE:  Heavy duty load binder, ratchet-type with screw downs for semi's or flat beds, in good shape, $50. 1/2″ air impact gun, Ingersoll-Rand, asking $45.  . Call 712-304-4998 in Hamlin.
FOR SALE:  16″ Craftsman Chainsaw. Purchased new 3 weeks ago. Used approximately 2 hours to cut up a tree.  Includes original box, storage case and owner's manual. $100 o.b.o. 712-250-0266.  SOLD!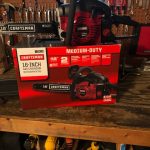 FREE:  to a good home.  I have 6 very sweet and adorable kittens – 1 one is black and white, one is a blue-grey, a grey tiger stripe, 2 grey and white with white feet and one is grey with dark grey front feet.  The kittens are 8 weeks old (born April 1) and eating dry kitten food.  I am located in Audubon.  My name is Laura and you can call me at 712-304-7566.
FOR SALE:  Two chairs and bag $10.00 712-250-0931 Atlantic.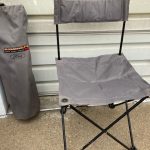 FOR SALE:  Air compressor for sale $100.00 Atlantic 712-250-0931.  SOLD!
FREE:  Attention Doll Collector, to give away to a good home.  One "Ginger Doll"  from the mid 1950'S   She has long blond braids and some clothing. Very cute!  She is in good condition.    712-243-2444.  ADOPTED!
FOR SALE:  Matching Couch & Love Seat. Used good shape. $200.00 OBO.  Call 712-249-0077.