WEEK OF MARCH 2nd
March 2nd, 2020 by Jim Field
FOR SALE: Vertical blinds for 8 ft window and 6 ft patio door, normal length, perfect condition. 249-3608.
WANTED: Tailgate, 1991 F 150, color doesn't matter. 243-2860.
WANTED: 87-95′ Ford 150, 4 wheel drive pickup, running or not, needing for parts. 712-420-3016.
FOR SALE:  Like new, brown leather lift chair. Bought on sale for $800.  Asking $350.00. 712-243-3050. Please leave a message.  SOLD!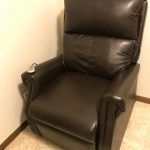 WANTED:  We are looking for a good used small pickup, not too expensive.  Ph. 712-254-6842.
FOR SALE:  I have 25 collector dolls with stands in excellent condition for sale, asking $5 each, or 3 dolls for $10, or $75 for all 25….please call or text 865-963-7499 if interested.  SOLD!
FOR SALE:  2000 Ford F150 Red 4×4 Ext Cab. New alternator. New battery. New tires. Every thing works good. 168,000 miles. $2,700.00 obo. 712-254-1308.  SOLD!
WANTED:  A used refrigerator with freezer in good working condition.  Would like something around $100.  Please call 712-249-6930.
FOR SALE:  4 metal fence panels with metal posts. Panels are 3 ft. wide X 36″ tall. $20 for all. 712-250-0266.  SOLD!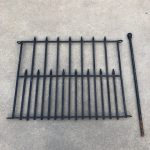 FOR SALE:  A 1999 Ford F-150, red in color.  Can be seen in alley behind 403 Locust St. in Atlantic.  Asking for best offer.  Call 712-243-7957. SOLD!

WANTED:  Looking for a decent used car.  Ph. 712-254-6842.
FOR SALE:  4 cords of wood, needs cut up. Asking $50/cord. Also, a 4 stage hydraulic cylinder for dump truck, asking $150 SOLD!. Call 712-323-4890.
FOR SALE:  Tires for sale, I have 4 276/65R18 I paid $250.00 for the new ones but will take $20.00 each for my old ones with 1/3 rubber. Call 712-268-2876.
WANTED:  Wet tile saw.  Call or text, Atlantic 402-769-9189.