WEEK OF JANUARY 13th, 2020
January 13th, 2020 by Stacie Linfor
FOR SALE: Hydraulic cylinder for dump truck and the tank $60; the hoses and gauge for acetylene tank $40. 712-323-4890.
WANTED: Someone to shovel sidewalk in Atlantic. 250-4021.
FOR SALE: Wall hang items with sayings. Asking $3.00 each. You can call 712-249-7699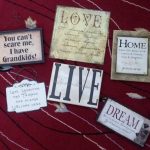 FOR SALE: 3 Chihuahua pups left from a litter: 2 males, 1 female. They are long-haired and tan/marble colored. Call 712-789-2431.
FOR SALE: Set of torch hoses with gauges. $40. Call 712-323-4890.
WANTED: someone to move a safe into a house. 712-769-2557
FOR SALE: table with four chairs and a leaf to expand the table to make it bigger. The chairs swivel. Asking $40.00 for the set. Also I have the two lamps as well. Asking $10.00 for them(SOLD). Please call or text at 712-249-7699.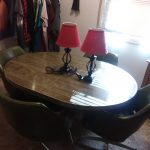 WANTED: Big buses or old prison buses. Engine needs to be in the back. Call 712-250-1769.
FOR SALE: Black long sleeve dress shirt with Atlantic Trojan logo on the chest. 3XL brand new, never worn. $15 OBO. Call 712-243-3048.
FOR SALE: 32″ flatscreen TV. 4 years old, works great, they just upgraded. $25. Call 515-664-6362 in the Atlantic area.
FOR SALE: Adult Golden Retriever and a Golden Retriever puppy. Call 712 579-1981.
FOR SALE: Authentic Movie Posters. Batman vs Superman and Star Trek Beyond. Each poster is 27 x 40 inches. $10 each 712-250-0266.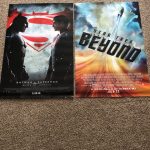 FOR SALE:  5 horse collars for $20 each and 4 – 2 man saws $10 each.  Call 712-323-4890.
FOR SALE: Nordictrack treadmill, almost like new; 2 Diamondback Serrento bikes, 10 speed, new tires, hardly ridden. Best offer 712-250-1255. Please call between 8 am-5 pm
FOR SALE: 3 black cast iron skillets. A 10″, 8″, and 6″. $10. Call 712-243-2860.
WANTED: Looking for a used white storm door. 36″ x 80″ with right side handle. Call 712-243-2408.