Iowa's Epenesa declares for NFL Draft
January 14th, 2020 by Chris Parks
Iowa junior defensive end AJ Epenesa has declared for the NFL Draft. He made the announcement on social media Tuesday morning.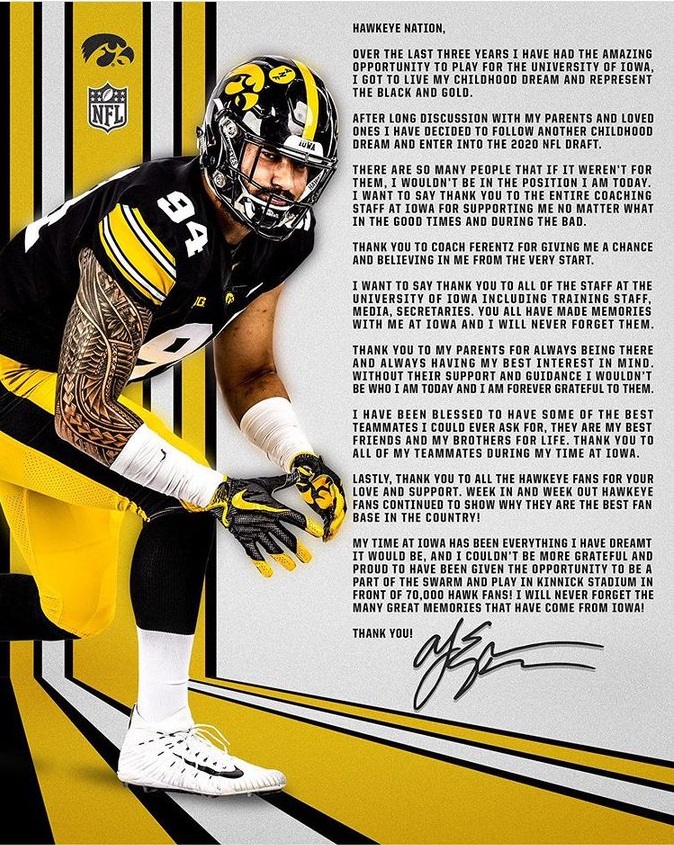 Epenesa led the team in sacks, tackles for loss, and forced fumbles this season. He was named First Team All-Big Ten following the regular season.
Espenesa joins fellow defensive teammate Geno Stone in declaring for the draft. The Hawkeyes are still awaiting the decision of offensive tackle Tristan Wirfs.