WEEK OF DECEMBER 9th
December 9th, 2019 by Jim Field
FOR SALE: Electric and acoustic guitars – $40 to $340. Please leave a message with phone number. 712-243-2408.
FOR SALE:  WeatherTech floor mats, fit 2016-2018 Chevy Silverado Crew cab, $100.  Call 712-249-1939.  SOLD!
FOR SALE:   50-gallon L-shaped fuel tank. Fits in the back of a pickup. SOLD!
WANTED: 1) Schafer 3-point post driver. 2) 14ft Red Gate. Call 712-249-0233.
FOR SALE: 11 chihuahua puppies, some 4 weeks, some 3 weeks old, not ready yet. Some are short hair and some are long hair. Call for info. 789-9385.
FOR SALE:  a set of torch hoses with gauges.  Asking $200.  Call 712-323-4890.
WANTED: Good used pickup, 4 wheel drive, extended cab. 249-8225.
FOR SALE:  Royal Lace tablecloth, oblong 66″ x 84″.  $15.00. Call 712-250-0920.
FOR SALE:  Entertainment center.  $35 obo. 4ft long 18 inches deep and 29 inches tall. Black entertainment center. Has 4 legs and 2 shelves. One of the pegs for shelves were lost by moving company and I just haven't replaced.  Call 402-890-3990.  SOLD!
FOR SALE: Metal doll crib. Great Christmas gift for a little girl. $20. Call 712-249-2823.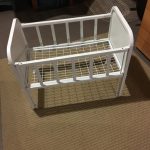 FOR SALE: Heirloom Blue Vintage Dresser.   39"W, 20"D, 31 1/2"H. Asking $85. Call 712-249-2823.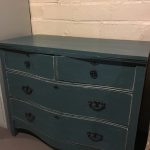 FOR SALE: 1) 8-drawer file cabinet with full suspension for $50. 2) GE Electric Dryer for $40. Call 712-243-5447.
FOR SALE: Mercury Sable $300. 712-249-5742.
FOR SALE:  Beige Swivel rocker and glider chair, like new condition, best offer.  FREE delivery within a 30 mile radius of Exira may be possible. Would make a nice Christmas gift.  712-250-0311.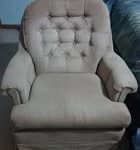 FOR SALE:  I have around 32 to 35 porcelain dolls I would like to sell, am asking 10.00 each, or I would take 125.00 for all, they are in excellent shape and have always been in doll cases, I have pictures if interested, call or text 865-963-7499 Anita area ,would make excellent Christmas gifts!
FOR SALE:  Couch and chair. Both are in good condition and are tan in color. $150.  Call 712-774-5604. Please leave a message if there is no answer.