WEEK OF DECEMBER 16th
December 16th, 2019 by Stacie Linfor
FOR SALE:  4 tires, Goodyear size 205/70/R15 with about 1/2 tread on Buick 5-bolt rims.  From a 1995 Buick, would probably work for any GM vehicle from that time.  Asking $80 for the set.  Call 712-304-4998 in Hamlin.
FOR RENT:  2 bedroom/1 bathroom condo available immediately at 1529 East 18th St. #15 in Atlantic.  No pets.  Older couple or couple with no children preferred.  $750/month, we pay $100/month condo fee.  Overlooks walking trail on 22nd St.  If interested call Steve at 712-370-3936.
FOR SALE: 2 Craftsman high pressure washers. Motors run fine on both, they just need pumps replaced. $60 for the pair. Call 712-243-3073 and leave a message.
FOR SALE:  6 Relatively New Tires, 2 Michelin Ice X-Ice Snow 215/SSR17 Tires, 2 Michelin Defender 215/55R17 Tires, 2 Michelin X-Ice Snows 215/60R16 Tires.  New approximately $140 per tire, asking $70 per tire.  Good Tread – available for viewing.  Call anytime (712) 249-5687, ask for Dave, if not available leave message.  Tires are in Brayton area.
FOR SALE:  A 4-stage hydraulic cylinder with tank for a dump truck, asking $150.  Call 712-323-4890.
WANTED: Medicine cabinet. Prefer one with lights but not necessary. Less than 30″ preferred. Call 712-254-3878.
FOR SALE: Electric wheelchair, larger sized, batteries 2 years old, charger. $350. Also have some smaller sized electric scooters and a lift chair in excellent condition. 712-250-1769 ask for Jim.
FOR SALE:  5 horse collars, asking $30 each.  Also, 4 – 2 man saws for $15 each. And, a set of torch hoses with gauges, asking $150.  Call 712-323-4890.
FOR SALE: 5 HP Briggs and Stratton horizontal shaft engine, runs fine, $45. Call 712-304-4998 in Hamlin.
WANTED: for 24 oz glasses with Atlantic Coca Cola Capital of Iowa on it. 712-249-7296
FOR SALE: Treager smoker. Approximately 2 years old. Has flip up front shelf, bottom shelf, 2 temperature probs, cover, manual, and one bag of wood pellets. All for just $499. Contact 712-249-2509.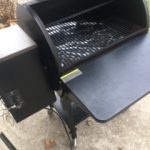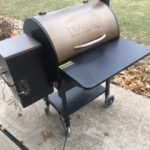 FOR SALE: Uniden Bearcat handheld Digital Police Scanner. Like New. Includes original Box. Instruction manual and battery charger. $75 712-250-0266.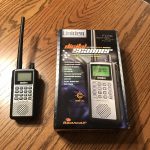 FOR SALE: Set of 4 Firestone Winterforce 2.215/60R16 tires.  Like new, only used 1 winter season.  Located in Massena, please call 712-779-0039