WEEK OF NOVEMBER 4th, 2019
November 4th, 2019 by Jim Field
FOR SALE:  Pro-Form. 520X Treadmill $200. Call 712-249-8928.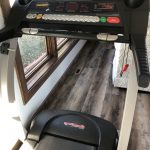 FOR SALE: 36″ x 8′ Aluminum ramp with two rails, $500, Call 712-249-8225.
FOR SALE: 2 bridge planks – 4″x16″ 25 feet long. $100 each. 712-323-4890.
FOR SALE:  2 lift chairs in excellent condition, one is a brownish color and the other is maroon.  Also a bed/mattress set in excellent condition.  Call 712-243-5538 for more details. SOLD!
FOR SALE: Collectors items – 1993 Tops Florida Marlins first baseball team set, not opened $20; 1993 Tops Colorado Rockies first baseball team set, not opened $20. 712-249-5063.
FOR SALE:  Toy tractors all 1/16 scale and like new condition. IH 3588 2+2 Precision $275. Farmall 560 Precision $125. Farmall M Precision $75. Farmall 300 $50
712-250-0266.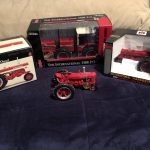 FOR SALE:  reclining couch $100.00   Call 712-249-1939.  SOLD!
FOR SALE:  I have 4 tickets available to the Trans Siberian Orchestra LIVE to whom ever snatches them up first!  These are Amazing seats to an Amazing Show!  (Floor Section C 11th row seats 1, 2, 3, 4)  Performance Date is Wednesday, November13th at 7:30 pm at MidAmerican Center  $90/ea.  If you are interested in 2 or all 4.  Call or Text 712-254-2114.  SOLD!
FOR SALE: 2 oxygen tanks, acetylene tank and hoses, cutting torch. $400 for all. 712-323-4890.
FOR SALE: Hunters Special-Large upright freezer. Coldspot 20+ cu. ft., 33" wide x 66" high x 32" deep with rear coil. 4 interior shelves plus basket at bottom, also door shelves. Not self defrost, Asking $170, located in Walnut area, 515-681-2423.
NEED A HOME: Need a good home for kitty. one of my kids is allergic so have to find a home. He's been neutered and front declawed. 2 pics ..1 last year and this year…his name is Cheeto. Call 712-249-2033.
FOR SALE:  a maple table, measures 58″ x 42″ and comes with 4 padded chairs.  In excellent condition.  Asking $150.  Call 712-250-1358.
WANTED:  Looking for good used electric kitchen range.  Call 712-254-6842.
FOR SALE:  Golden retriever puppy, 712-579-1981.