Iowa Division of Criminal Investigation Warns of Phone Scam
November 8th, 2019 by Ric Hanson
DES MOINES, Iowa — The Iowa Department of Public Safety's Division of Criminal Investigation (DCI) is warning of a phone scam involving callers who target citizens by misrepresenting themselves as DCI staff.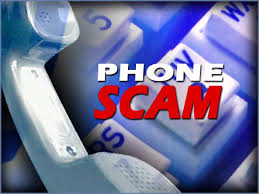 The DCI has received reports from citizens that scammers are attempting to extort money related to a the citizen's access to a website. The callers are misrepresenting themselves as DCI agents working with the Federal Bureau of Investigation (FBI) to collect money. Some callers are using false agent names and badge numbers. Citizens are also reporting that their caller ID devices display a number for the Iowa Department of Public Safety. The DCI does not request payment over the phone.
Listed below are some helpful tips to prevent being targeted by fraudulent calls:
If you get a call from someone who claims they are collecting money on behalf of the DPS—even if a caller ID device shows the DPS—hang up.
The DPS does not request payment over the phone.
Do not provide or confirm personal information or financial information to anyone who calls.
If you receive a phone call similar to the one mentioned above, you are asked to contact your local law enforcement and the Iowa Attorney General's Office Hotline at 515-281-5926 or 888-777-4590.