TUESDAY, JUNE 18th
June 18th, 2019 by Jim Field
FOR SALE:  Solid oak carriage bench. $200. 712-789-1089.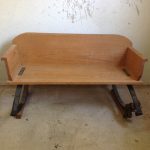 FOR SALE: International H tractor, narrow front end, has a front bucket, not running, make offer.  Also, firewood by the pickup load. 712-420-3016 or 712-420-9245 (Anita).
WANTED:  TV stand large enough for a 55″ to 60″ TV, 2 end tables and a coffee table.  Call 712-249-2591.  FOUND!
GARAGE SALE:  The SS. Peter and Paul Parish Youth Garage Sale. It will be Thursday, June 20 from 4:00-7:00 p.m. in the Catholic Parish Center, 105 W. 5th Street in Atlantic. Proceeds will go towards youth activities such as retreats and camps. There will be much miscellaneous. Free will donation.
WANTED: Front tine tiller, smaller one. 243-2361.