CAM hosts Grand View Christian in softball tonight on KJAN
June 6th, 2019 by admin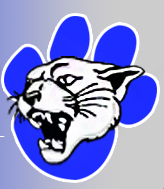 The CAM Cougars (1-5) softball team plays host to the Grand View Christian Thunder (7-1) tonight in Anita and we'll have the game on KJAN. The Cougars are coming off a 7-3 loss last night to Exira-EHK and the Thunder won their last outing on Tuesday 3-1 over Nevada.
CAM has been led by the hitting of Grace Kauffman, Marissa Spieker and Macy Ticknor who all are hitting .375 on the season. Kaufmann and Spieker have 6 hits apiece on the young season.
The Thunder have had a strong start with 4 players hitting above a .400 average, led by Karlee Knode at .500 with 8 hits on the year.
First pitch is scheduled for 5:30pm and we'll have coverage on KJAN beginning at about 5:20pm. We also plan to have live video available on the CAM Cougar Channel at kjan.com