Iowa DOT to remove temporary traffic control devices in Mills and Fremont counties
October 19th, 2011 by Ric Hanson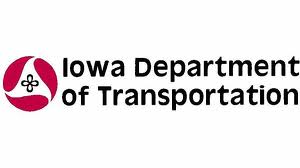 Officials with the Iowa Department of Transportation said today (Wednesday), that with the recent reopening of Interstate 29 in Fremont and Mills counties, it's time to remove the temporary traffic control devices put in place on the state highways in western Iowa during the Missouri River flooding.  The DOT says the stop conditions at the New Street and Orange Street intersections with U.S. 275 in Tabor, will be removed and traffic will resume its previous operation, on Nov. 7th.  
And, the stop signs on U.S. 59 at the U.S. 59/Iowa 2 intersection near Shenandoah will be removed Nov. 7th. Normal traffic operations will resume at that time. The stop signs on Iowa 2 at this intersection will remain in place as they existed prior to the flooding. 
Motorists are encouraged to exercise additional caution at these locations as traffic adjusts to the changes.