Bluffs Police Memorial Service
May 13th, 2011 by Ric Hanson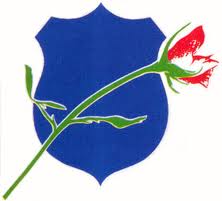 Officials with the Council Bluffs Police Department have announced a Police Memorial Service will take place next Thursday, May 19th, at the Refuge Bible Church in Council Bluffs. The annual event begins with a flag ceremony and laying of a memorial wreath at 6:30-p.m., on the east side of the Pottawattamie County Courthouse.
Memorial services will follow the ceremony, at the church. The service will honor local law enforcement officers who have died in the line of duty, while serving with the Council Bluffs Police Department, Iowa State Patrol, and the Pott County Sheriff's Department.
The Council Bluffs Police Department will also recognize its Officer of the Year, and the Citizen Police Academy graduates. The service is open to all members of the community.
Many other law enforcement agencies around Iowa, including the Clarinda Police Department, have memorial events planned for the week of May 15 through the 21st.
This Sunday, May 15th, is National Police Officers' Memorial Day, a day set aside to honor the 160 law enforcement officers who were killed in the line of duty in the U-S and its territories, in 2010. President Obama and Congress have directed all government and state flags to be flown at half-staff on May 15th.