MONDAY, APRIL 8th
April 8th, 2019 by Jim Field
FOR SALE: Make offer, four (4) mud and snow tires 225/55R17 with chrome rims, good tread. Three (3) are studded and one has had studs removed. Call 712-674-3369 in Dow City.
FOR SALE:  Seagate External Hard Drive, 150 GB great shape, $20.00 or make an Offer.  Call 712-249-0077.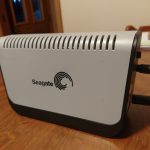 FOR RENT: 1 bedroom house in Atlantic (409 1/2 Locust) $350 per month, $400 deposit, non refundable pet deposit for a dog. Available now. 321-615-0492.
FOR SALE: Just in time for Easter – 2 light up heavy plastic Easter bunnies, boy & girl, 3 ft tall, pastel colors, for in your yard or planter. $15 for both. 243-5550.
FOR SALE: Craftsman lawn mower, 46″ w/ catcher and w/ a 40″ snowblower. 250-1803.
FOR SALE:  Master Paws 4'x8′ dog pen with insulated dog house. Reasonable. See at 706 West 10th St., Atlantic. 417-683-0654.
FOR SALE:  20″ DynaMark push mower, runs fine, $60.  Also, a 22″ Lawn Boy self-propelled mower, runs well, $120.  Call 712-304-4998.
FOR SALE:  We have 8 lab puppies ready to go!! 4 brown and 4 black, first shots and dewormed. $300 call 249-2426 for more information.