MONDAY, FEBRUARY 11th
February 11th, 2019 by Jim Field
FREE TO A GOOD HOME:  I would like to list my toy Pomeranian on your trading post. I am not asking for any money for her. I just want to find a good home for her as I don't have as much time to spend with her as I would like.  My phone number is 712-254-3379.  HOME IS FOUND!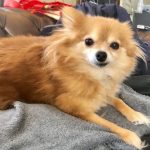 FOR SALE:  Brunswick pool table with 1″ slate top.  Includes balls, rack and cues.  Asking $650.  Call 712-762-4480. SOLD!
WANTED: Sidewalks and driveways to scoop snow. 918-314-0167 – in Atlantic.