CAM's Williamson heading to Central College football
January 11th, 2019 by Chris Parks
CAM senior Mitchell Williamson announced on Thursday that he plans to continue his academic and football career at Central College in Pella. Williamson has been a big contributor to multiple sports for the Cougars including football, wrestling, and baseball. Williamson made the announcement on social media Thursday.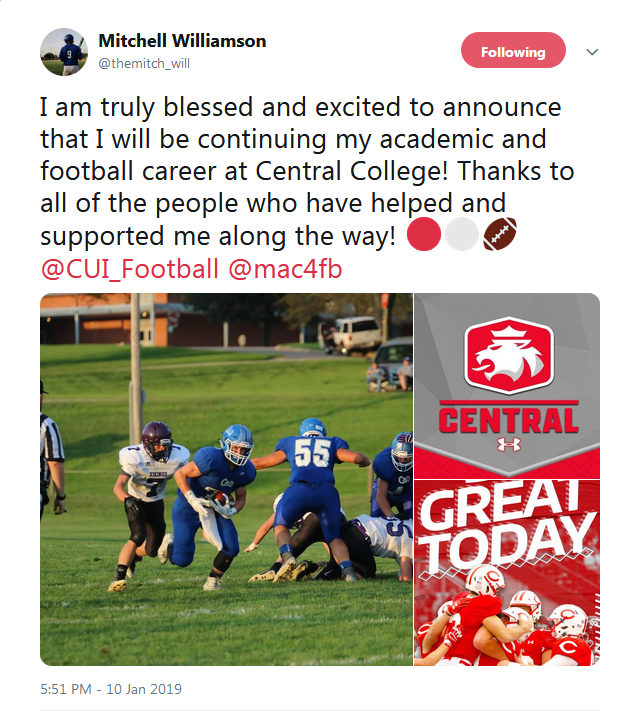 Williamson is coming off a strong football season. He carried the ball 66 times for 396 yards and 10 touchdowns for the Cougars, and also caught 14 passes for 161 yards and another score. Williamson recorded 29.5 tackles this season as well.
Mitchell is currently in the midst of a wrestling season with the Atlantic/CAM squad.