Nominees Announced for the Young Professionals of Atlantic Awards Gala
April 20th, 2015 by Ric Hanson
The Young Professionals of Atlantic (YPA) have announced the 2015 nominees for the second annual YPA Awards Gala presented by the Atlantic Area Chamber of Commerce and Megan Roberts State Farm. The event is designed to celebrate the achievements of young professionals who demonstrate excellence and innovation in his/her profession and community.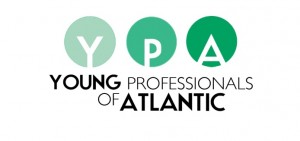 In addition to recognizing the success of area young professionals, one Chamber business will be recognized as the YP Choice Workplace of the Year. The YP Choice Workplace Award recognizes companies who effectively attract, retain and develop young professionals. Nominations were received in the following categories: YP Newcomer, YP Business Leader, YP Entrepreneur, YP Public Servant and YP Choice Workplace. The nominees are as follows (name/employer):
Newcomer: Dan Mehmen/Principal Financial & Darryl D. Smith Company; Dr. Ojash Raval/Cass County Health System, and Anthony Smith/1st United Methodist Church.
Business Leader: Dr's. Pat & Kate Hoffmann/Atlantic Animal Health Center; Ryan Legg/Rehab Vision at CCHS; Kevin Wieser/Brown's Shoe Fit Company, and Jenny Williams/Lindeman Tractor.
Entrepreneur: Tricia Brosam/Eastside Salon; Brandi Eckles/Lou Lou's, and Adam Nelson/Snipers Smokin BBQ.
Public Servant: Cate Christensen/Wells Fargo; Lora Kanning/Cass County Conservation; John Lund/City of Atlantic; Jessica Nichols/Wells Fargo, and Ouida Wymer/Atlantic Area Chamber of Commerce.
Choice Workplace: Cass County Health System and Deter Motor Company.
The 2015 award winners will be announced at the YPA Awards Gala on April 29, starting at noon. The event will take place at the Atlantic Golf & Country Club. Special thanks also goes out to Awards Partner, Renew Ag Supply. Visit www.atlanticiowa.com to register on the Events Calendar page or call the Atlantic Area Chamber of Commerce at 712-243-3017.
The Young Professionals of Atlantic is an organization focused on connecting, engaging and attracting young leaders into the community while promoting greater Atlantic. Any interested individuals can contact chamber@atlanticiowa.com or call 712-243-3017 for information.