MONDAY, APRIL 14th
April 14th, 2014 by Jim Field
FOR SALE:  Brand new still in box AM/FM -MPX Car Radio with Fold Down Detachable Face Panel and remote control USB slot & SD/MMC card port for MP3/WMA Music Files Playback 4 X 60 Watt Playback $60 OBO PH 712-243-2072.  SOLD!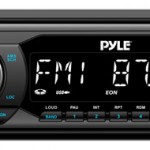 FOR SALE: 32″ color TV. $20 – SOLD! FOR SALE: Large paper shredder. $18.  712-243-3396.
WANTED: A utility trailer. 7′ – 12′ with sides for hauling lawn equipment. A dump box utility trailer. 12′ – 14′. Also in search of an older motorcycle from the 1960's or 70's with a small CC engine. 712-304-4262.