FRIDAY, APRIL 18th
April 18th, 2014 by Jim Field
WANTED: someone with a tiller to till small spot in Atlantic, so I can reseed some grass. Hopefully Friday afternoon or Saturday morning. thanks call David at 641-745-0133.
FOR SALE:  Whirlpool glass top electric stove.  Light cream color, has 5th small warming burner, self cleaning, very good condition.  Asking $150.  Also have a glass top table with four black leather chairs.  The table has two ends that extend out.  This is very modern and new.  Also heavy and beautiful, in perfect shape.  Cost over $1000 new, asking $200.  Phone 641-743-2969.
FOR SALE: I have for sale a leather Lane action recliner in good condition comes with matching ottoman $100 in Anita 712-250-0315.  SOLD!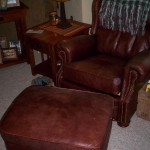 FOR SALE: A cedar potting bench, never used, never assembled. $130. Also geraniums and succulents ready to plant. 712- 243-4376 or 256-656-5518.