TUESDAY, NOVEMBER 19th
November 19th, 2013 by Jim Field
FOR SALE:  Amana 19 cu. ft. chest type deep freeze. Works fine, looks nice, near Exira, IA. $100. Digital pictures available. 712-268-2184 or 712-304-4445.  SOLD!
FOR SALE:  Used Basic Treadmill. $75.00. Located in Atlantic. Can also deliver if in Atlantic. Please call or text 249.3270 & leave a message if interested in taking a look.
FOR SALE:  Maytag Washer and Dryer set. $150. OBO. 8 years. Old. Available around Dec 2nd when new set comes in. Located in Atlantic 243-3321.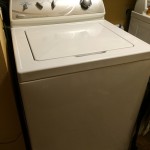 WANTED: 10-20 small bales of straw. 641-740-1036.
FOR SALE: Patio furniture used in enclosed patio. Comes with loveseat, 2 rocking chairs, coffee table, decorative pillows, and rug. Asking $200.  Please call or text 712-249-9329.