TUESDAY, AUGUST 27th
August 27th, 2013 by Jim Field
FOR SALE: Selling a Large Garden Umbrella with base (like a basketball bladder). It is Wrapped up and stored in the basement but looks very similar to the pics. It is in excellent condition. Must be picked up in Anita. Asking $80. It is approximately 10ft in diameter. It tilts, rises and lowers on a crank. Very Nice!!! Call 762-3900 ask for Glennda.  SOLD!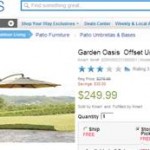 FOR SALE: This is a Flower Print Couch with no bed features. $15.00 Located in Hancock, IA. sdrenfeld@hughes.net.  SOLD!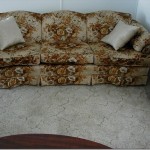 FOR SALE: Ladies Large black real leather motorcycle jacket.  Very nice condition.  $75.  Call 712-254-2188 after 6:00pm.
FREE TO A GOOD HOME: I have 3 kittens that will be ready this weekend to go to loving homes. Very cute and playful.  712-326-8382.
WANTED:  Farm ground to rent to seed down to hay in Cass County for this fall or next spring. Please call 712-254-2518.
FOR SALE: Retired mechanic selling lots of tools; 78 records – 50 yrs old. 712-790-6022
FOR SALE: EZ Go golf cart $500; 5×8 trailer $300; older snow blower $100. 712-254-3725
FOR SALE: Metal chest for sale for cheap price. Getting rid of clothing, it's all free. Other misc. items for cheap. Located at 705 Palm Street in the alley in Atlantic.
FOR SALE: 3 hog panels, 16-ft long, $5 each; 2 rolls of used woven wire, $10 each; old 60 bushel hog feeder, may need work on bottom but it's all there. $50. Call 243-3756 or 249-4005, leave a message if there's no answer.