THURSDAY, JULY 25th
July 25th, 2013 by Jim Field
WANTED:  to rent a small house or a downstairs aptmt for 1 person in Atlantic area with washer and dryer availability or hook ups for them.  712-249-8475.
FOR SALE: Netgear wireless router….works good  and comes with the cords that came with….$13……. 249-8475.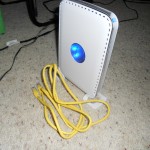 MULTI-FAMILY YARD SALE:   Friday 7/26 from 12-6 @ 1305 Chestnut St. in Atlantic ~ Children Boutique Items (clothes NB-18 mths boys & girls, tutu, headbands, hair clips etc.), Baby girl clothes (6mth – 2T, but mostly 12 mth & 18 mth), Toddler Boy Clothes (2T-5T), Women Clothing, Young men's Clothing (almost all Name Brand), Crib with mattress, toys, riding toys, 6v power wheels, high chair, booster chair, baby gate, Cars twin bedding set, stroller, Chevy floor mats, nerf bars (fit 2000-2007 truck), Household/Kitchen items & decor, dual screen car dvd player, yarn, patio table & chairs set, & so much more! Priced to sell!
WANTED: infant car seat, used fridge in good condition, deep freeze. Looking for low prices on items please. 712-789-9385.
FOR SALE:  new crop rye straw, small square bales $3 ( up to 100 bales) large round $30 (up to 10) located in Casey area phone 515-210-0465.