Free screening of the movie "Dirt!" to take place in Corning May 3rd
April 3rd, 2013 by Ric Hanson
The Adams County Soil and Water Conservation District (SWCD) reports a free screening of the movie "Dirt!" will be held in May, in Corning.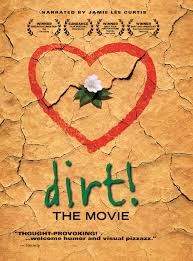 The movie, which was inspired by William Bryant Logan's acclaimed book Dirt: The Ecstatic Skin of the Earth, "Dirt!," The Movie, takes a humorous and substantial look into the history and current state of the living organic matter that we come from and will later return to. It takes place at 7:30-p.m. May 3rd, in the Corning Opera House (800 Davis Ave, Corning, IA).
According to SWCD Technician Blake Anderson, the movie will be held in celebration of Soil & Water Conservation Week, and is hosted by the Adams County Soil and Water Conservation District along with the Adams County Rural Development Committee, Conservation Districts of Iowa, and the Southern Iowa Forage and Livestock Committee.
Concessions will be available.  If you need accommodation, please contact Blake Anderson, by calling 641-322-3116.