FRIDAY, JANUARY 4th
January 4th, 2013 by Jim Field
FOR SALE: Oak Entertainment Center, 85″ wide x 73″ tall (TV opening is 35½" wide x 29″ tall). Asking $350. Contact Michelle Poulsen at 712-249-3051.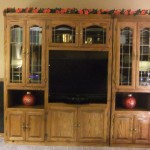 FOR SALE:  Older Maytag Washer and Dryer, washer has small leak on bottom and dryer drum has a few rust spots but both work located in Atlantic, best offer – call 712-789-1289.
FOR SALE: Dining room chandelier . Gold candle stick style with 10 lights and mini shades.$20.00 Kitchen light. Gold 14 inches tall with 4 hurricane lamps and center spot light. $10.00 Foyer light. Gold 15″ by 11″ with 3 lights in glass lamp type incandescent fixture. $10.00. Contact telephone number 712-243-6413.
TAG SALE: Friday, January 11th 12-5 pm & Saturday, January 12th 8-4 pm @ 323 Walnut St., Atlantic. Lots of items, antique furniture, cd's, dvd's, lots of books.
FOR SALE: Whirlpool washer and dryer set. Heavy duty, white and 7 years old. They are hooked up and running if you'd like to look at them. Asking $150. TV stand, like brand new, has shelves and two glass doors. The TV sits on top. $30. Please call 243-3468 or 712-249-0287