IA DNR holding public meetings on fourth batch of stream use designation revisions for IA streams
October 4th, 2012 by Ric Hanson
The DNR reports public meetings will be held across the state to gather input on proposed water quality standards designated use changes for a fourth batch of select rivers and streams.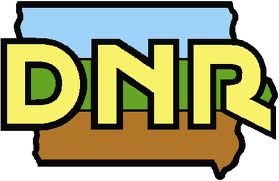 Officials say the changes help protect aquatic life and recreational uses.
For a list of stream designations being revised in the water quality standards, please refer to the list posted at: www.iowadnr.gov/InsideDNR/RegulatoryWater/WaterQualityStandards/DesignatedUses/UseAssessments.aspx
Locally, a meeting will be held in Atlantic, on Nov. 13th, from 3 to 6 p.m., at the Atlantic Rock Island Depot, 102 Chestnut St.
Those not able to attend the meetings may submit written comments or questions through Dec. 10th, to: Rochelle Cardinale, DNR, 502 East Ninth St., Des Moines, Iowa 50319-0034; by fax to 515-281-8895; or by email to rochelle.cardinale@dnr.iowa.gov.