Burn Ban lifted in Pottawattamie County
October 17th, 2012 by Ric Hanson
Officials with the Pottawattamie County Emergency Management Agency say the ban on open burning that was in place for the entire county, has been lifted, as of 10- a.m. today (Wedensday, October 17th, 2012).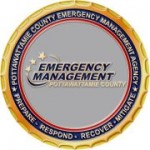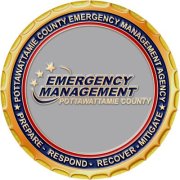 The extremely dry seasonal conditions prompted a three-month burn ban for Pottawattamie County.  EMA Director Doug Reed said in a Press Release, that "The burn ban was a necessary tool to help reduce the potential for widespread, devastating fires throughout the county."
The Fire Departments in Pottawattamie County and the 9-1-1 Communications Center implemented automatic mutual aid procedures that gave firefighters an edge in responding to reported fires quickly and efficiently. Reed said "Their performance was outstanding and made a dangerous season safer for all our citizens."
And, although the ban is lifted, Reed says all citizens are urged to use caution whenever burning and to ensure they have water or other protective measures in place to prevent the spread of fires. Citizens living within incorporated city limits should check with their local fire department or city clerk before burning. Some communities have their own ordinances that restrict or prohibit open burning throughout the year.
Anyone conducting a controlled burn is encouraged to report their burn, prior to ignition, by calling the 911 Communication Center's NON-EMERGENCY number at 712-328-5737.