14 IA Water Quality Projects Benefit from more than $13 million in State Revolving Fund Loans
October 9th, 2012 by Ric Hanson
The Iowa Finance Authority recently approved a combined total of more than $13 million in water quality loans to assist Bennett, Griswold, Kelley, Kiron, Lake Creek District, Laurens, Le Mars, Liscomb, Lohrville, Melborne, Terril, Walker, Wapello and Winterset. Griswold will receive $1.637-million loan for a Clean Water construction project.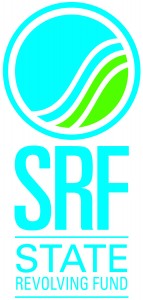 The Construction Loans are a source of low-interest financing for these communities to address pollution of Iowa streams and lakes and the Planning & Design Loans will assist with project expenses. The funding is made available through the State Revolving Fund's Construction Loan and Planning & Design Loan Programs.
The Iowa Finance Authority has awarded Iowa communities and municipalities more than $1.8 billion in Construction Loans and $120 million through Planning & Design Loans since program inception. The loans are made available as part of the State Revolving Fund. For more information on Planning & Design Loans, as well as other State Revolving Fund programs, visit www.IowaSRF.com.