Free Summer Gardening Web Series to Focus on Vegetable Gardening
May 15th, 2012 by Ric Hanson
Officials with the Cass County ISU Extension Office say the Iowa Master Gardener program is once again offering a series of summer webinars free to all local residents with an interest in gardening.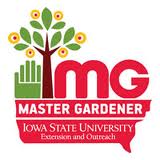 The 2012 series is titled "Garden Goodness," and will be hosted by Iowa State University Extension county offices on the fourth Tuesday of the month, May through August. The Cass County Extension Office is a local host site. Each session will provide information about vegetable gardening, but from a variety of perspectives. "Garden Goodness" is the theme for the 2012 series because of the current public interest in growing food, according to Jennifer Bousselot, Iowa Master Gardener and webinar series coordinator.
The first presentation in the series is scheduled for Tuesday, May 22nd, from 6:30-8:30 p.m. ISU Extension horticulture specialist Ajay Nair will cover the basics of Growing Vegetables. Participants will watch the presentation live from campus, projected onto a large screen, and have the opportunity to ask questions and discuss the topic with the presenter. Upcoming Master Gardner topics will cover: "Food Gardening and Health," & Glenwood's Giving Garden; "The Peoples Garden Project and Working with Youth," and  "Edible Ornamentals," and the final session on August 28th, will cover the "Top Ten Sustainable Gardening Tips from Turtle Farm," (an organic farm near Granger).
The series, in its third year, is offered by Iowa Master Gardener program in response to requests for more Iowa gardening educational opportunities. The sessions are open to all interested gardeners; participants are not required to have completed Master Gardener training to attend, however the session will fulfill Master Gardener continuing education requirements.
There is no charge to attend the classes, and no requirements to attend the entire series. Interested local gardeners are encouraged to attend any session that catches their interest. Pre-registration is encouraged, but not required, to allow local staff to plan for appropriate accommodations. For more information, or to register, call the Cass County Extension Office at 712-243-1132, email keolson@iastate.edu, or stop by the Extension Office at 805 W. 10th St in Atlantic.