Schildberg Recreation Area Trails maps
April 18th, 2012 by Ric Hanson
Atlantic Parks and Recreation Director Roger Herring has made available to the media mileage maps for the walking/biking trails at the Schildberg Recreation Area.  At a recent park board meeting the Atlantic Area Chamber of Commerce, in addition to KJAN and other local media, expressed an interest in putting the charts on their websites, for viewing by the public. 
Herring says he hopes to have a park and rec link off of the city's website in the near future but that feature is currently not  available. He says the walking trails are getting used frequently, but questions remained as to how far the trails were. 
Click on the images below to view the charts.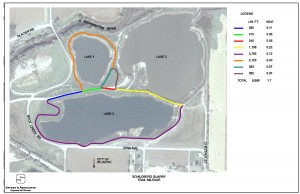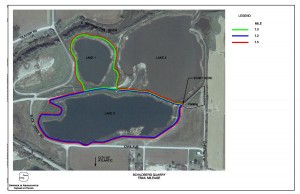 Herring says they will also have some signage at the entrances to the trails that will have the mileage charts on them, but there is currently no funding available for those signs.