American Cancer Society Honors Shelby County Volunteers
November 29th, 2011 by Ric Hanson
Officials with the American Cancer Society said Tuesday, in honor of its outstanding contributions in the fight against cancer, the organization presented the American Cancer Society volunteers of Shelby County with the "Community of Hope" Award at the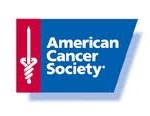 2011 Midwest Division Leadership Summit Awards and Recognition Program.  The awards ceremony, held in Bloomington, MN, recognizes a community in the American Cancer Society's Midwest Division (Iowa, Minnesota, South Dakota, and Wisconsin) that successfully implements activities that positively impact the cancer fight and increase awareness of the American Cancer Society in their communities.
C.J. Niles, American Cancer Society Community Relations staff person, said "Volunteers for the Relay For Life of Shelby County attribute their success to their team of volunteers—a powerful combination of seasoned and new—who bring experience and enthusiasm to their cancer fighting efforts." Niles said the "Team has extended their work beyond the track to include innovative year-round efforts to share our mission with Shelby County residents.  They collaborate with the local medical center to educate local cancer survivors about Society programs and services.  In addition, they partner with local media to highlight Shelby County cancer survivors, and generate awareness and excitement for Relay For Life." She added that "Their efforts to involve youth have yielded great success, including working with Harlan Community High School to raise $21,200 through Coaches vs. Cancer events."
To learn more about the organization, or to get help, call 1-800-227-2345 or visit www.cancer.org.