"Living Loess" Family Tour
June 8th, 2011 by Ric Hanson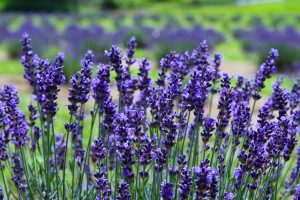 Fresh Artisan cheese, wines, lavender, and fine handcrafted creations are much closer than the hills of France! Just a short drive away, nestled against the rare and beautiful Loess Hills, nine unique destinations welcome your curiosity Saturday, June 18th. The Living Loess Family Tour is an affordable, memorable family outing on less than a tank of gas.
The Loess Hills along the western border of Iowa are comprised of silt deposited over 15,000 years ago when glaciers receded. Similar to the Yellow Hills in China, our Loess Hills cradle fossils, diverse plant life, extraordinary birds and butterflies, and a surprising array of craftsmen for you to experience.
The Living Loess Family Tour on Saturday, June 18th, runs from 9am to 3pm, and features special programs and discounts at nine unique destinations, all conveniently located along a 20 mile corridor:
Sawmill Hollow Family Farm, Aronia berry plants and products, premium wines on a 150 acre farm; Loess Hills Lavender Farm, where the mystical herb lavender is raised, lotions and bath products, too; Harrison County Historical Village and Welcome Center, reminiscent village, Lincoln Highway, trails; Hitchcock Nature Center, bird watching tower, nature preserve, hiking trails, educational programs; Loess Hills Woodworks, impressive handcrafted custom furniture from local hardwoods; Harvest Studio, one-of-a-kind botanical art and hands-on projects; Gallaher Designs, Silversmith demonstration and amazing wearable art; Honey Creek Creamery, historic Goat farm and fresh Artisan cheeses; Garden Grove Eatery, an 1896 Victorian farmhouse offers a gourmet menu and locally grown items.
Just outside Missouri Valley and Crescent, Iowa, each destination can be reached East of Interstate 29 on the Loess Hills Trail, the Old Lincoln Highway, or are just off the road nearby.
The Living Loess Family Tour will be available for you to enjoy each third Saturday of the month from June through October-June 18, July 16, August 20, September 17, and October 15. Be sure to pick up a "passport" from any of the destinations, visit all 9 Living Loess attractions and have your passport stamped, and enter a drawing for an end-of-season prize.
Valued at $500, the prize features desirable handmade items from the Living Loess group. For a map, occasional fees, a list of participating locations and addresses, and vivid descriptions of all you'll enjoy, please log onto www.livingloess.com or call 712-642-2114.
(Press Release/Council Bluffs CVB)