Western IA banker sentenced to 18 months
May 24th, 2011 by Ric Hanson
COUNCIL BLUFFS, Iowa (AP) — A former Woodbine banker has been sentenced to 18 months in federal prison after he pleaded guilty to making a false statement to influence the action of a bank's loan committee. The U.S. Department of Justice says 59-year-old Kenneth Waite was sentenced May 20 in U.S. District Court in Council Bluffs.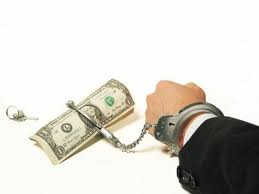 Waite was indicted on 50 financial counts in August 2010. He pleaded guilty to one of the charges in January.
He was accused of making a false loan application to his former employer, Commercial Federal Bank, to obtain a $2.3 million line of credit for a financially distressed customer. He funneled funds into the customer's account by altering bank records to increase funds available to other customers and transferring funds from those loans into the customer's account.