Two people arrested after gas drive-off in Fremont County
May 28th, 2011 by Ric Hanson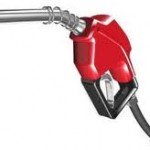 The Fremont County Sheriff's Office reports two Missouri residents were arrested after they allegedly drove-off without paying for gas at a convenience store in Sidney, Friday night. The driver of the car, 36-year old Ashley Franken faces charges for multiple traffic offenses, while her passenger, 27-year old Aaron Nichols was charged with 5th degree theft and possession of drug paraphernalia. Both are from St. Joseph, Missouri.
The Sheriff's department says they received a call just after 10-p.m. Friday about a gas drive-off at the Caseys General Store in Sidney. Employees at the store reported a gray Izuzu Rodeo drove off after paying for only part of the gas pumped into it. The occupants of the vehicle told employees they were trying to get to St. Joseph, and had asked for directions.
Deputies in Fremont County stopped the vehicle at Highway 275 and 250th Street, and took the pair into custody. Franken was being held on $566 bond, while Nichols' bond was set at $300.