Two injured in Pottawattamie County accident today (Sunday)
May 22nd, 2011 by Ric Hanson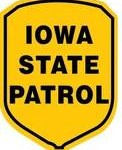 A central Iowa couple was injured this (Sunday) afternoon during an accident on Interstate 80 near Underwood. According to the Iowa State Patrol, 68-year old Wayne Maschmeier and his 64-year old passenger Patricia Maschmeier, both of Pleasant Hill, were injured, when the 2005 Buick LeSabre they were in left the road, drove into a ditch and off an embankment, before ending up in a creek.
The accident happened at around 12:40-p.m., on eastbound I-80, at about mile marker 20.
Officials say Patricia Maschmeier was flown by helicopter to the University of Nebraska Medical Center in Omaha, while Wayne Maschmeier was transported by Underwood Rescue to Mercy Hospital. A report on their conditions was not immediately available.
The accident remains under investigation.