Stolen Memorial Day Flags
May 28th, 2011 by Ric Hanson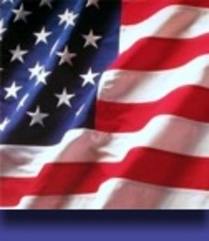 Sheriff's officials in Page County are investigating the theft of eight large, coffin-sized American Flags from a cemetery in Coin. The theft was reported today (Saturday), at around 8-a.m.
Authorities say the flags — which were set in-place Friday afternoon for the Memorial Day weekend — were stolen sometime late Friday night or early Saturday morning. Most of the flags are stenciled with the name of a soldier. They were each on a 16-foot section of pole, which are also missing.
The Sheriff's office is asking anyone who has information about the case to contact them at 712-542-5193. Page County Crimestoppers is offering a reward for information leading to the arrest and conviction of the thief or thieves.