Randolph mayor fights post office closing
May 30th, 2011 by Ric Hanson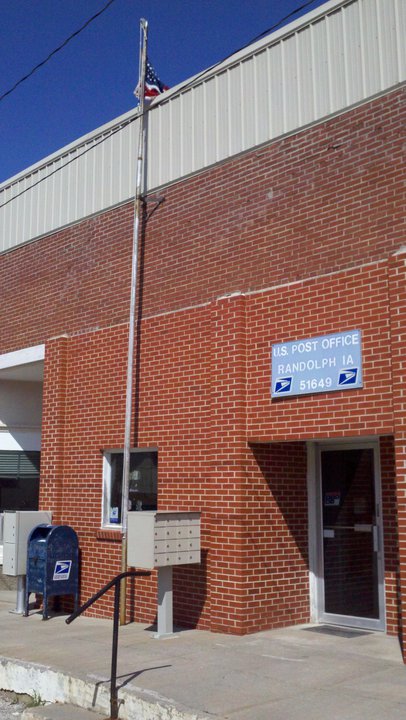 RANDOLPH, Iowa (AP) — The mayor of Randolph isn't sitting back and quietly accepting a possible proposal to close the town's post office.
Mayor Vance Trively says he's demanding financial information about the post office and has put postal officials on notice that he will fight a possible closing of the Randolph post office in the southwest Iowa town of about 170.
The Daily Nonpareil in Council Bluffs says Trively also has talked with state and federal lawmakers.
Mail volume has dropped 20 percent in the past four years and the U.S. Postal Service plans to close or consolidate 2,200 post offices across the country. Among the other proposed post office closures, are those located in Earling, Gray, Kimballton, Elk Horn, Marne, Grant, Modale, Tabor, New Market, Sharpsburg, and Braddyville.
Randolph's residents say closing their post office is not a solution, suggesting instead a cut in bureaucracy.
Trively suggests a 10 percent across-the-board pay cut.