Program to be held Thu. In Atlantic, for Iowans w/vision loss
May 18th, 2011 by Ric Hanson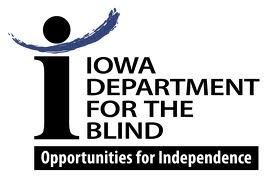 Officials with the Iowa Department for the blind say a program being held tomorrow (Thursday), in Atlantic, is designed to help visually impaired Iowans living in the Atlantic area, discover services and programs that will enable them to live more independently, keep or seek employment, and build confidence in living with vision loss. The informational seminar takes place from 10-a.m. until 2-p.m, at the Heritage House (1200 Brookridge Circle, in Atlantic).
The program is being hosted by the IDB, and will provide information on working in competitive employment, using assertive technology (such as screen-reading software and talking devices), accessing disability-related Social Security, and discovering tips and tools for maintaining independence in daily life.
Those attending the event will have a chance to meet with key staff from the Iowa Department for the Blind, and find out which services would be beneficial for their individual needs. The program is free, and open to the public.
Those with vision loss, and their friends and/or family are encouraged to attend, along with professionals who work with persons with vision loss, or, those employers looking to hire dedicated workers.
For more information, call Shoshanna Hebshi, at 515-281-1338, or log on to www.idbonline.org.