Fish Kill in Adair County Farm Pond
May 24th, 2011 by Ric Hanson
CASEY – The DNR investigated a fish kill in an Adair County private pond south of Casey Monday afternoon. About noon Monday, the pond owner reported hundreds of dead bluegill in his farm pond. When the DNR arrived on scene, ammonia levels were highly elevated according to Keith Wilken, DNR environmental specialist.
The DNR traced the source of ammonia to a holding pond used by the Casey office of Agriland FS of Winterset. The holding pond normally collects runoff at the site.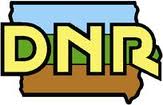 However recent heavy rainfall filled the holding pond. An employee opened a gate on the holding pond to prevent it from overtopping which allowed runoff to flow about
one-fourth mile downstream to the farm pond.
The DNR will conduct a fish kill count and continue the investigation Tuesday morning. The DNR will follow up with Agriland FS to prevent future problems and take
enforcement action as appropriate.
(DNR Press Release)